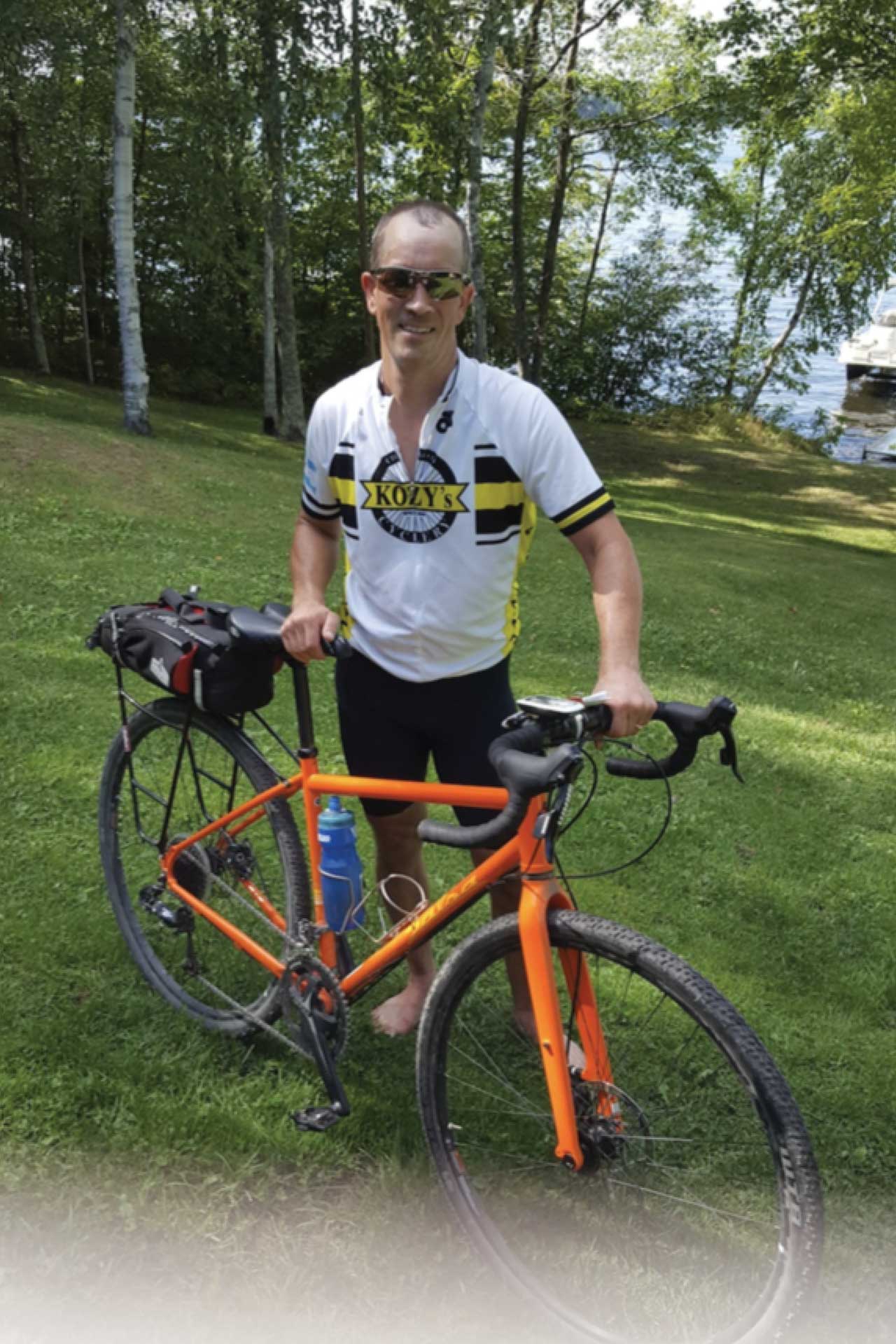 David Kelling, CPA, MBT - Managing Partner
Life is full of surprises. Like receiving a rejection letter from the same firm you've now been employed with for 28 years—which is exactly what happened to David Kelling, CPA, a partner at Kelling CPA Ltd. That initial refusal became a job offer after the firm changed their mind and brought David on board for what has been a highly successful long-term relationship. This partnership perfectly characterizes David's belief of all the good that can be achieved when you "Hire good people, and don't get in the way." David's formal education includes a BS in Accounting and Finance from Mankato State University as well as a Master's degree in Business Taxation from the University of Minnesota. Enjoying an active lifestyle outside of the office, David also answered the following questions to introduce himself on a more personal level.

How do you keep yourself motivated and driven by your work, regardless of how busy you are day-to-day?
The ability to mentally unplug when I'm away from work helps me unwind and recharge.

How do you define success?
Being happy and satisfied with the road your life is on.

What would you do (for a career) if you weren't doing this?
I would probably be involved in the bicycle industry somehow. Cycling is my favorite outdoor activity. I have always enjoyed sports that test your endurance, both physically and mentally. I ran marathons before I started cycling. With cycling, especially with multi-day trips, you travel at a pace that allows you to make a greater connection to people and nature. Commuting to work by bike two to three days a week—yes, even in the Minnesota winters—is a great way for me to begin and end my workday. It gives me time to organize my thoughts and de-stress.

What is your motto or personal mantra?
If your job is "work," it's time to get a new one.

What is your favorite vacation spot?
Wherever my next adventure lies. Some of my favorites so far have been cycling the coast of Oregon, Glacier National Park, seeing the Baseball Hall of Fame in Cooperstown, N.Y., and RAGBRAI (the Register's Annual Great Bicycle Ride Across Iowa). If you ride a bike at all, you need to experience it!

What would people be surprised to know about you?
People would be surprised to know I grew up on a farm in Southeast Minnesota. We farmed mostly cash crops, (corn and soybeans). There was a creek running through our farm that allowed us to raise some livestock. My grandparents' farm was a half mile down the road. Between their farm and ours, there was always something to do, or an adventure to be had.

What is one thing you cannot resist?
Just plain old vanilla ice cream. Ok, maybe with some caramel.