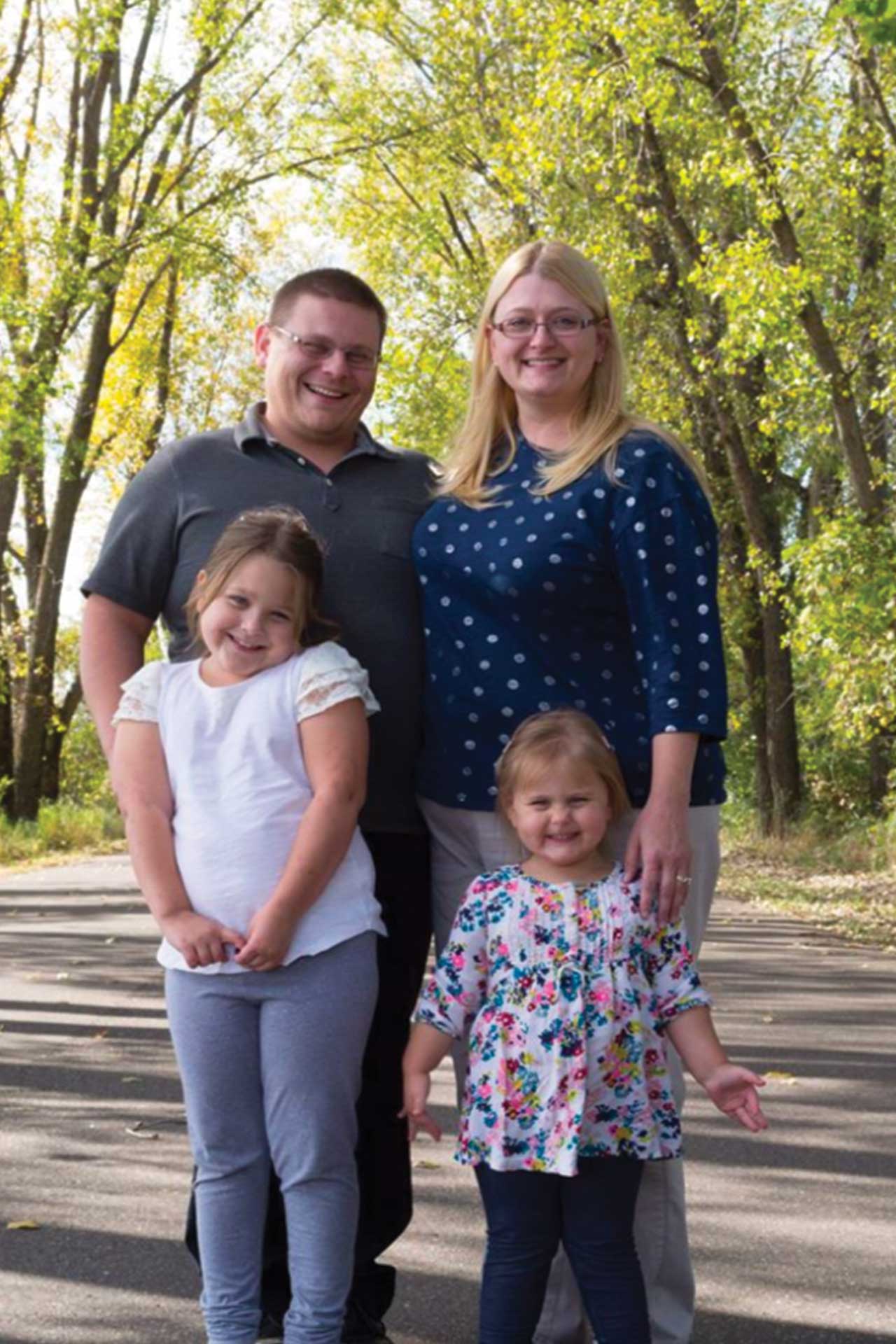 Jayme Lee Kilbo - Staff Accountant/Payroll Specialist
The Kelling CPA Ltd. team is made up of many dedicated and talented individuals. In our Employee Spotlight series, you'll meet some of these people, learn what they do (on and off the clock), and how they make Kelling CPA Ltd. unique and fun. Today the spotlight is on Jayme Kilbo.
Current position with Kelling CPA Ltd.:
Payroll Supervisor, Accountant, QuickBooks Specialist, IT Support
What I like best about working for Kelling CPA Ltd.:
The people—we treat each other like family, have worked hard together to make it through many tax seasons and we work so well as a team.
The client base—we have such a fantastic client base, many have been with our firm for over 10 years, so you really get know the clients well and feel involved/invested in their businesses and daily lives.
Inhabitants at my residence:
Jeremy (husband), Sierra (8-year-old daughter) and Savanna (4-year-old daughter). We are currently petless—but if my daughters get their way, we will have two puppies by the end of the summer.
Favorite vacation spot:
Our first family road trip last year through South Dakota and into Colorado so far has been my favorite. I also love spending weekends at the family lake cabin with my grandparents, my dad, and brother—it's up by the original family farm near Itasca State Park.
Motto or personal mantra:
Anything in life worth doing does not come easy and family first above all.
The top three highlights of my life:
When my husband and I got married (family still talks about the free fireworks show they got at the end of the evening), when Sierra was born (first born and her chaotic arrival) and when Savanna was born (and how different she came than her sister).
People would be surprised to know:
1) I love to bowl and enjoy being a part of a mom/girlfriends summer bowling league every year.
2) I enjoy decorating outdoors for Halloween and LOVE seeing the looks on kids faces when they come trick-or-treating. Our scary inflatable castle is always a hit.
3) I'm a music lover. I bounce from classic rock from artists Bob Segar/Lynard Skynard to country, pop and even rap music. Weird Al Yankovic is a house favorite, and some nights my girls have a Weird Al dance party before bed to get all the sillies out.